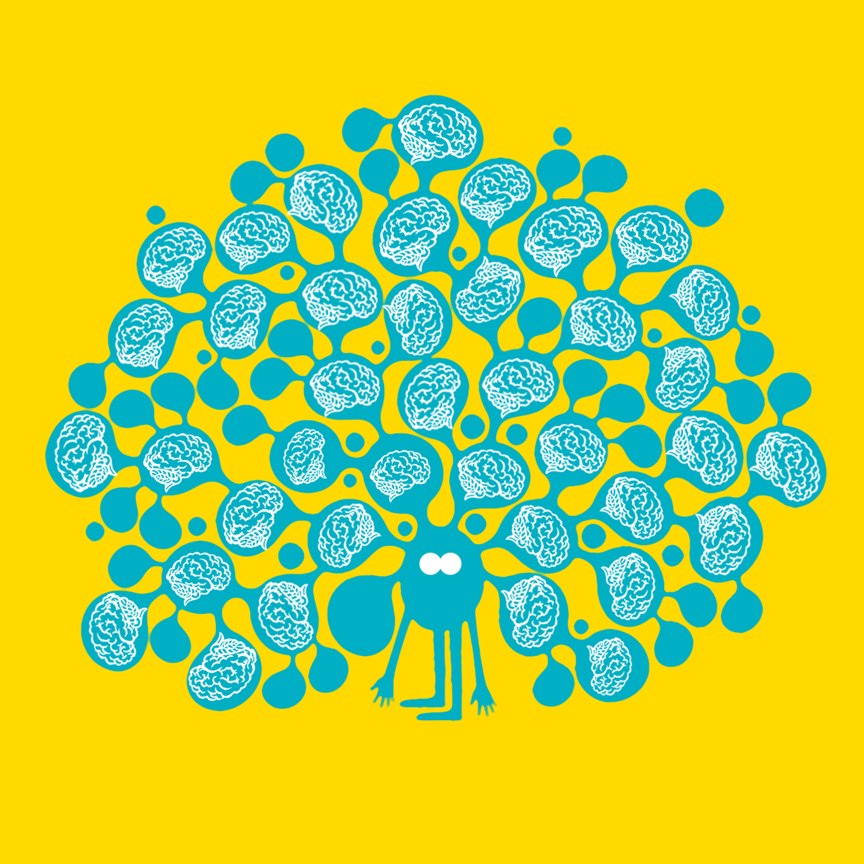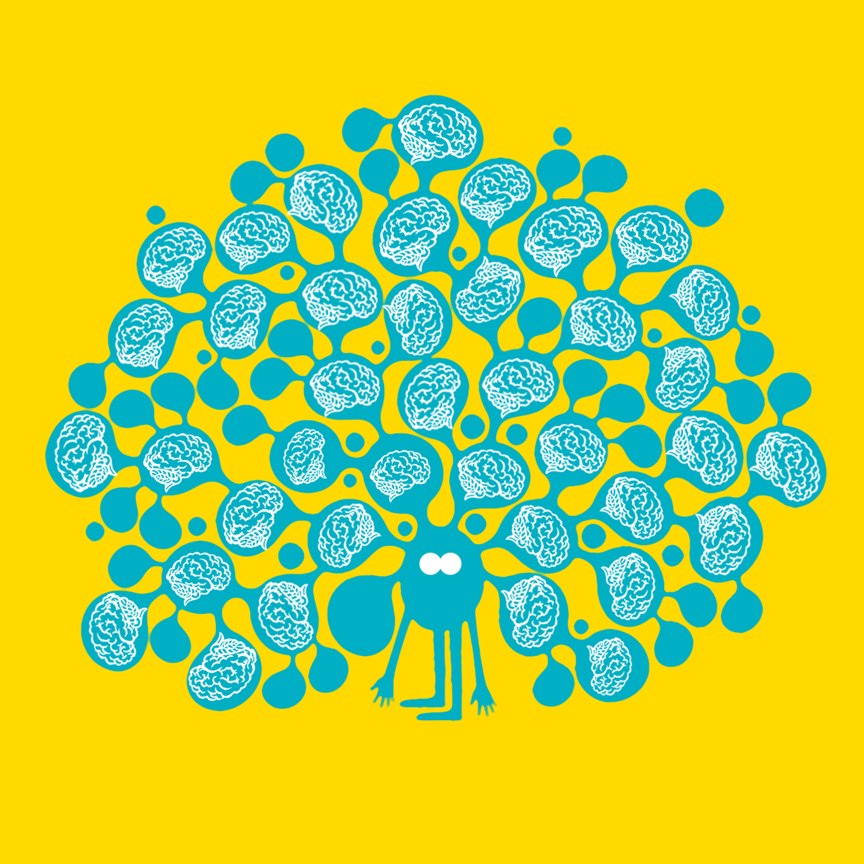 Yes yes, why not? was born in 2003 - when Tapan Mody (our in-house Copywriter & Papa) - and his art partner at O&M Mumbai, started off to create a firm that didn't subscribe to any cliché or norm. It began with the name, and ended with the inception of a firm whose sole mission was to be (and remain) "Creative, Hungry & Unpredictable". What started-off as a 'Boutique Communication Design Studio', is today a trove of creative talent that houses illustrators, designers, writers, and humble folk committed to the 'Lost Art of Having Fun'.
Yes yes, why not? was born out of a strong detest for organizational structure. Consequently, there is none to the place. Designations aren't conferred, they're "chosen"; WORK - not trivialities like "experience, education & lineage" - decides hierarchy; Passion - not pedigree - decides pay scales, and every member – individually & collectively – owns the brand. Proudly, and almost entirely built on "The Power Of Inexperience", we continue to pledge our allegiance to "those who have the potential, but not the platform." And proudly welcome only those with little or no experience.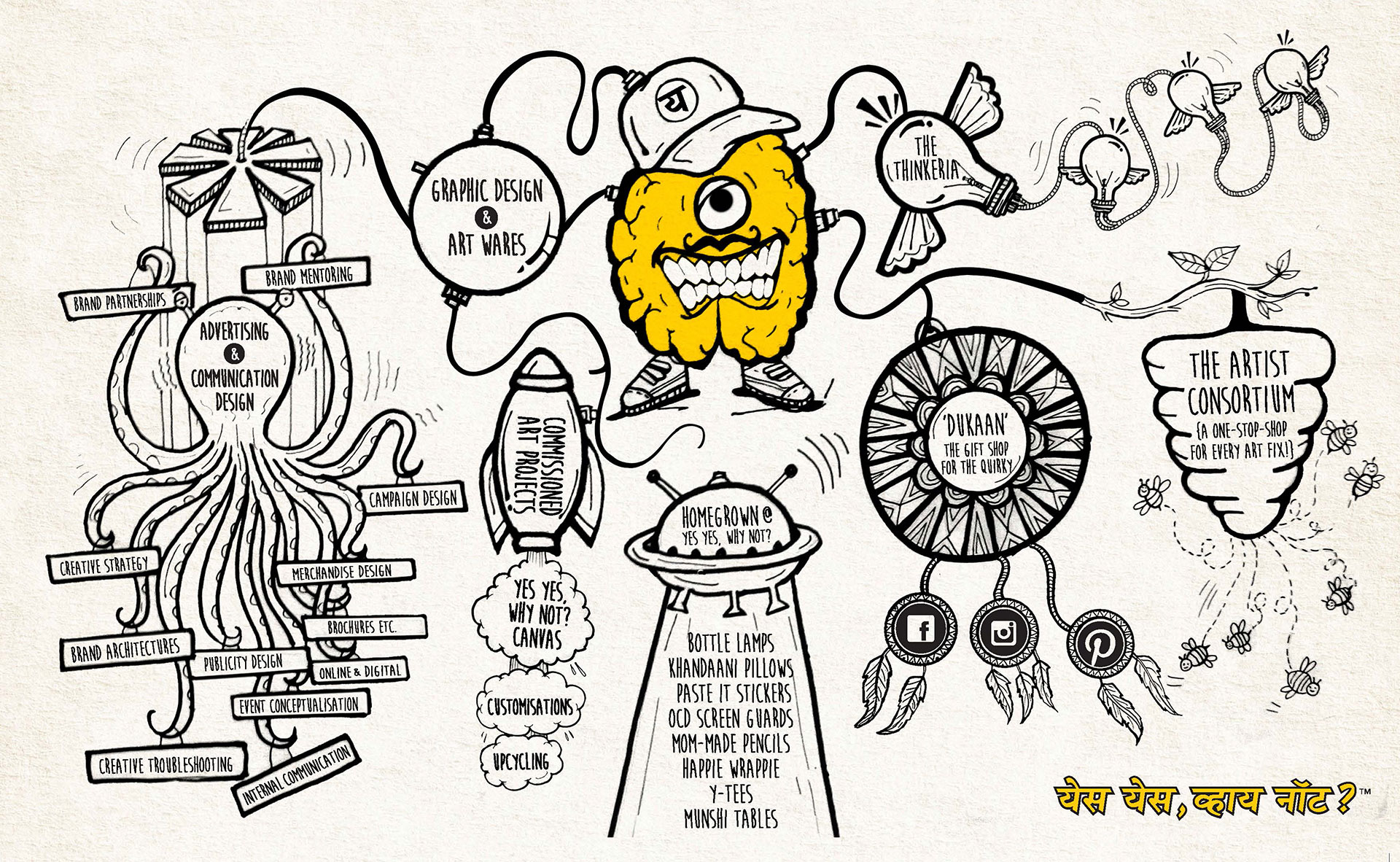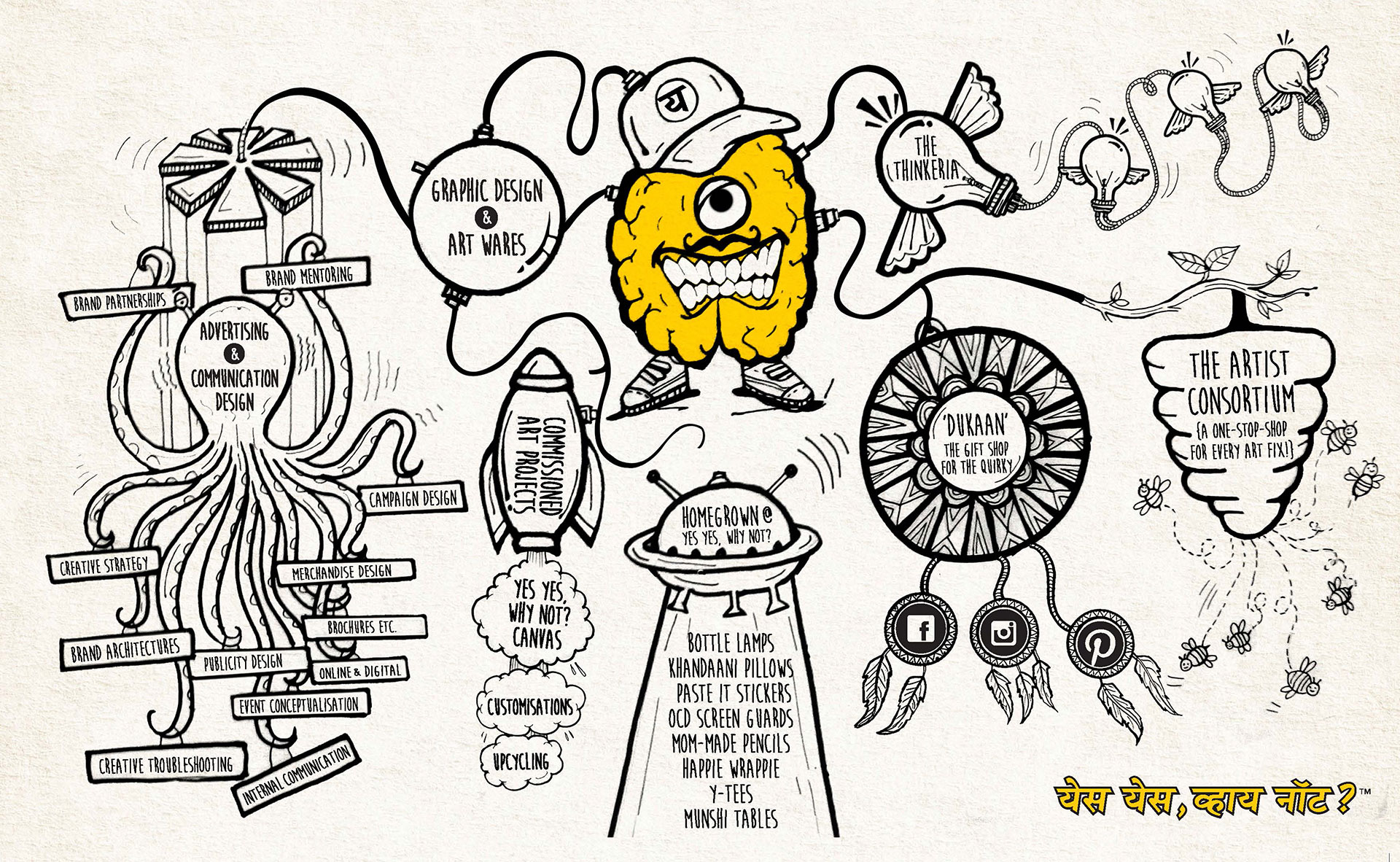 Yes yes, why not? began as a Multi-Disciplinary Communication & Design Studio. In the past, we have had the privilege of working on a truly eclectic mix of multinational, national & local brands. Today, this "Kindergarten for Creative Minds" is an incessant exporter of ideas (design, communication, environment, event, anything, everything).
The BRAND KITSCHEN - our Brand & Communication Design vertical - specializes in finding a creative solution no matter what the client's prevalent pain point. Then, depending on the need of the hour, the concepts & communication could vary from 360° multimedia campaigns, to simple, effective interactive ideas, to well-thought-through online interfaces.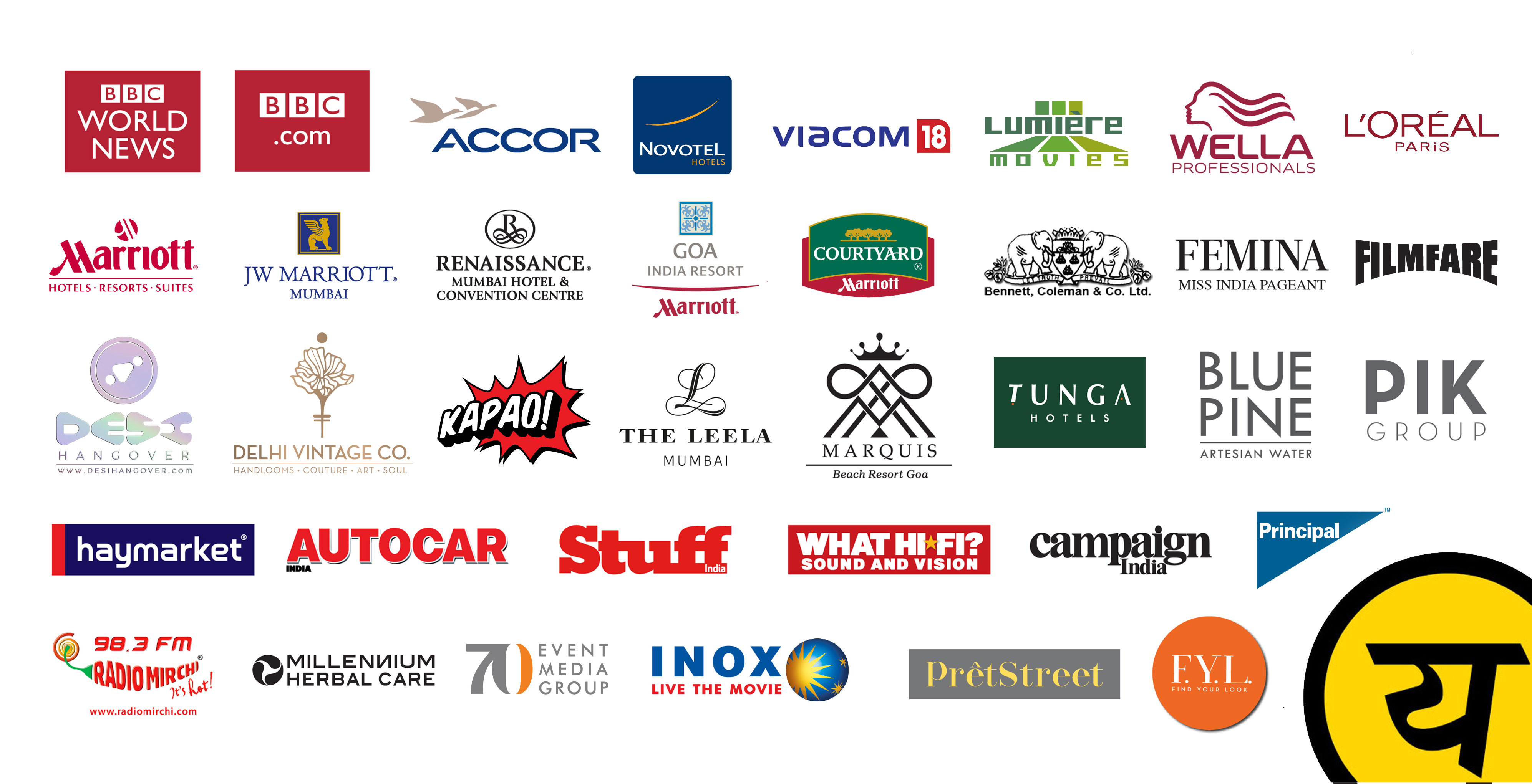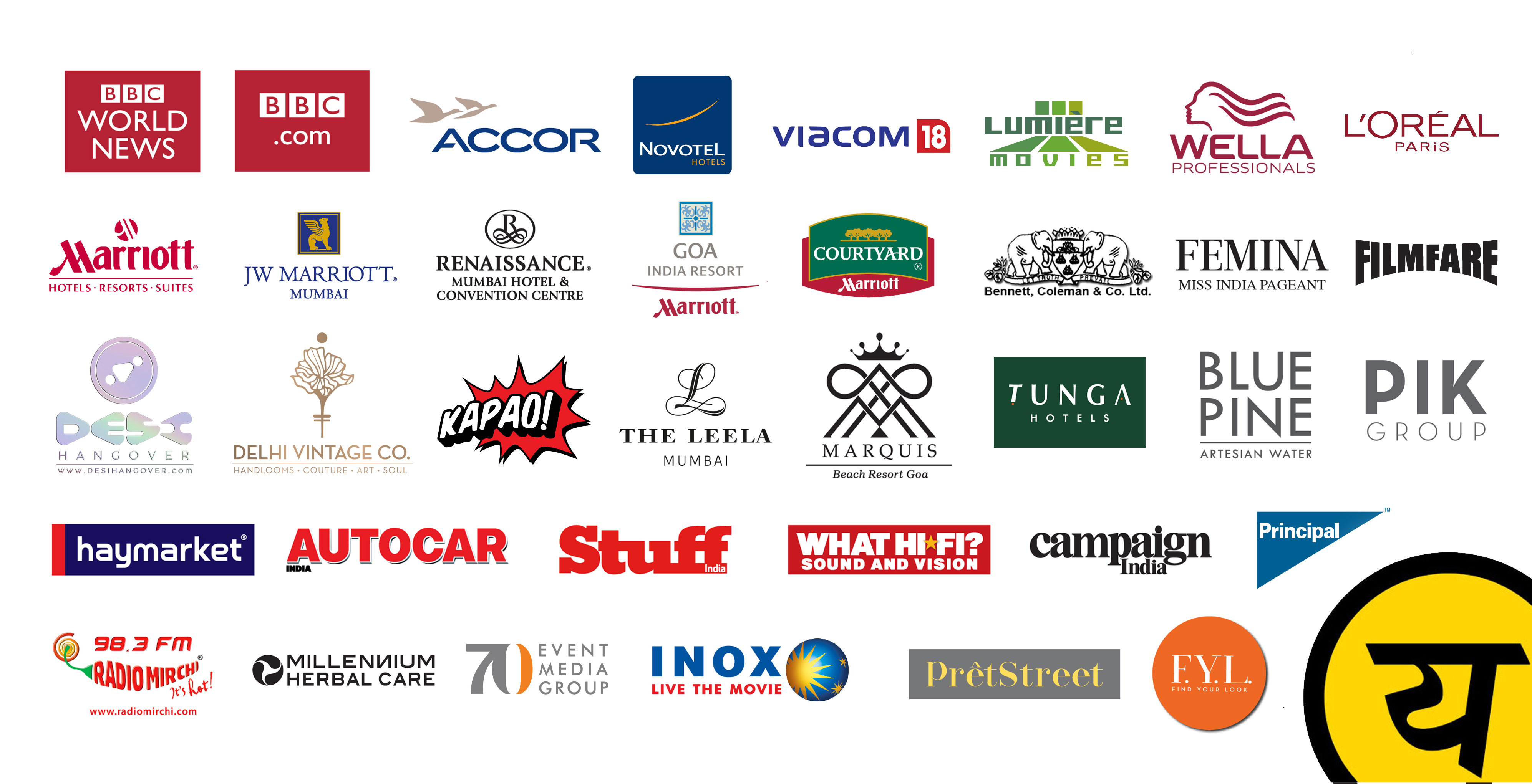 The THINKERIA is a remote co-working space for young creative professionals. A place where we work towards opening each other's minds to "The Possibility Of Possibilities". It is a team of enthusiasts from different countries of the creative world: Writers & Thinkers, Designers & Doers, Artist & Upcyclers. Together, we identify opportunities, and learn to convert them into canvasses to express our creativity. Over time, Yes yes, why not? has become the "home ground" for a fair few award-winning advertising creative professionals, critically acclaimed graphic designers & illustrators and artists of international standard.
As the name suggests, BIZAAR by Yes yes, why not? is "a Bazaar of the Bizarre". It is an Online Gift Store where our younglings learn to monetize their doodles. This project that launched itself in 2013, houses over a hundred illustrations, designs & product ideas from over 50 students, semi-professional, and emerging artists. Bizaar's sibling - The Artist Consortium is a where aspiring illustrators are offered opportunities through commissions. Then it could be for creating illustrations that get featured on Pepsi cans across the UAE, or Illustrated Stories for National Geographic Traveller, or Customized collectibles for quirky lovers.